15 May 2017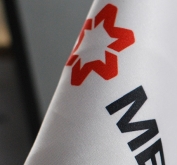 Heavy shelling in Avdiivka has taken lives of civilians again. Among the four that were killed were two employees of Avdiivka Coke Plant.
The direct hit in a residential house in the old part of the city took lives of four Avdiivka residents on Saturday, 13th of May. Another man in critical condition was taken to the hospital in Dnipro. There are two employees of Avdiivka Coke Plant among those killed: 51-year old Oleg Borisenko and 34-year old Mariya Dikaya.
Two small children have become orphans as a result of this horrible tragedy. The four-year-old Sasha is now taken care by her grandmother. The placement of the seven-year-old Zhenya under foster care is under discussion with the government agencies.
Rinat Akhmetov instructed for Humanitarian Center to allocate all resources necessary to help the civilians in the combat zone. The maximum assistance will be provided to the wounded, the families that lost their family members, and the children orphaned as a result of the tragedy.
The personnel of Avdiivka Coke Plant mourns the loss and expresses condolences to families and friends. The city-forming enterprise and Rinat Akhmetov Humanitarian Center will provide every assistance possible to help families in Avdiivka that lost their loved ones and the families that will become foster families for the orphans.
As a reminder, Avdiivka Coke Plant has lost 12 employees since the beginning of the anti-terrorist operation in Donbas. Two of them were killed by shells that hit the enterprise.