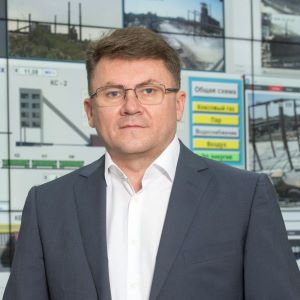 Avdiivka Coke is headed by Vitaliy Litovka.
Vitaliy Litovka was born in 1972 in Kryvyi Rih. Married, has a son and a daughter. He graduated from Kiev State University of Economics with a degree in Economics and Production Management.
He has been working in the field of metallurgy since 1994. Since 2011, he has been working at Metinvest Group. In June 2015, Vitaliy Litovka headed Zaporizhkoks. In 2018, he became the repair director of Metinvest's Operations Directorate.
On October 10, 2019, Vitaliy Litovka was appointed General Director of the Avdiivka Coke and the Inkor & Co.