24 July 2014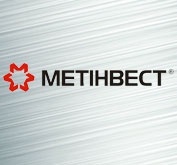 Metinvest Group's Avdiivka Coke continues to restore areas that were damaged during an artillery attack on the night of 21-22 July.
Avdiivka Coke is following its emergency response plan, which was triggered by an on the plant. The plant's workers worked quickly to locate and correct the consequences of the attack. Their biggest achievement is the repeated startup of core equipment after a shutdown following the emergency disconnection of electricity and water supplies. A fire from a shell that hit the pitch storage reservoir was eliminated in the coal pitch processing shop; a back-up reservoir is being used instead of the damaged one. Workers are working to restore damaged utilities and buildings, and fill in shell craters in Catching Shop #1, and the coke pitch shop and other shops.

On the first day after the attack, Avdiivka Coke reduced coke output by twofold. The plant quickly restored its manufacturing capacity. Actual daily production today of 7,200 tons, with insufficient supplies of electricity and process water, is enough to satisfy the minimum need of Metinvest Group's metallurgical plants.

The plant's workers are currently focusing their effort on replacing the pipeline that supplies process water to the coal pitch granulation plant. This equipment cannot operate without water supply, which is why both of Avdiivka Coke's facilities have been suspended for now.

In addition, there is no potable water in Avdiivka as the filtration plant is out of service. The plant is looking for means for water supply. Process water is sufficient only to support manufacturing needs.

The issue of electricity supply to the plant has not been resolved either. Electricity generated by the plant's thermal power station is not enough: three of four high-voltage lines that feed the plant were damaged during the attack. A complete cut off of electricity supply could result in a sudden halt in production and a massive discharge of crude industrial water from Avdiivka Coke. The content of harmful and toxic agents in that water (ammonia, phenols, rhodonite, tar, etc.) exceeds norms by 1,000 times.

Specialists from DTEK are working to repair a damaged electricity supply line, access to which was provided by representatives of the Ministry of Emergency Situations in Avdiivka and by the plant's workers.

In Avdiivka and areas around the plant, residents are hearing constant permanent shooting. Some residential areas have also sustained damaged and people have been injured. People have to take cover at night and risk their lives by going to work.
"I would say quite literally that military action has jeopardized the operation of Avdiivka Coke and the whole Ukrainian economy," said Musa Magomedov, Avdiivka Coke's general director.

"Avdiivka Coke manufactures 40% of coke in the country. If coke production is stopped, metallurgical plants will stop operating too and the entire mining industry will be affected. Four industrial enterprises in Donetsk region have been affected in recent days as result of the military action. We have avoided the loss of human life and environmental disasters thanks to the well-coordinated work of coke workers, repairmen, and employees from the Ministry of Emergency Situations. We have to raise over UAH 10 million to repair Avdiivka Coke, funds which could have been invested in modernization or provided as financial assistance to the city. But these investments make no sense if the plant continues to suffer during the armed hostilities and infrastructure continues to get damaged. We are making an effort to ensure the safety for our workers. We are reducing the plant's impact on the environment. But there is no reason to think that there is no danger for our production process and for the city of Avdiivka. We understand that the situation can become beyond control at any time for reasons that are out of our control. A single errant hit or a single shell and the city of Avdiivka could disappear. Unfortunately, this is an issue for many other cities and towns with manufacturing enterprises that are in the zone of the anti-terrorist operation."