21 November 2013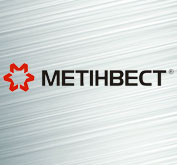 Avdiivka Coke Plant sponsored the installation of new windows in four rooms in the Care Home that belongs to the Avdiivka City Council's District Center for Social Care and Services.
The Care Home opened in 1995. Twenty-four elderly people, who for various reasons have nobody to take care of them, currently live there. The Home's residents are at least 70 years old; the oldest female resident is 101. The assisted-living facility has everything to provide care for the elderly. Three to four residents stay in one room, have 24 hour medical support and receive four meals a day.
Public organizations help the Care Home from time to time. Metinvest Group's Avdiivka Coke has a tradition of helping the Care Home. The enterprise helped installed four new window units this year, after installing two last year.
"This building was built 60 years ago, so its wooden windows were old and the frames had warped. The locks would not open to air the rooms or clean the windows. In winter, we would seal them as much as we could, but that was never an easy task," remembers District Center for Social Care and Services Director Lyudmila Kleshnya. "We thank the plant and General Director Musa Magomedov for responding to our needs. Now it all looks beautiful - the residents can easily open their windows."
As part of Metinvest Group's Good Deeds Troops, one of the rooms in the Care Home was repaired, and a microwave and a vacuum cleaner were purchased for it. The plant's younger employees perform concert programs at the Care Home on holidays. Representatives of the Avdiivka Coke also brought the elderly residents sweets on the Day of Older Persons this year. Avdiivka Coke plans to rebuild the Care Home's heating, water and gas supply systems.
"It's been a long time now since we began helping the Care Home, which looks after the most vulnerable people in our society," said Sergey Stepanenko, HR and Social Policy Director of Avdiivka Coke. "We have been providing transportation for social workers who visit the elderly people in their homes to help them and run their errands, like pay electricity bills or do laundry." The District Center for Social Care and Services serves 315 such people, according to its records.
For editors:

Avdiivka Coke Plant is Europe's largest high-tech coking plant. The plant makes 31 types of products. It has customers in Ukraine, Russia, Poland, Georgia, Belgium, Tajikistan, Turkey, and Egypt. Its key products are blast furnace coke, electrode pitch coke, and crude benzene. Avdiivka Coke makes 23% of Ukraine's bulk coke. The plant produced 3.7 million tons of bulk coke (6% moisture content) in 2012. The plant runs eight coke oven batteries, with a designed capacity of 6.87 million tons of bulk coke per year. The enterprise is self-sufficient in terms of energy resources, including process steam, heating and electricity. Avdiivka Coke produces more than 50% of blast furnace coke with an advanced and environmentally friendly dry quenching process. Avdiivka Coke received a certificate for actively participating in the implementation of environmental policy at the regional level at the "Ecology in an Industrial Region" second international environmental forum by the National Environmental Protection Administration in Donetsk Oblast in 2012. Avdiivka Coke, together with the Shakhtar Football Club opened a football school for children in Avdiivka; the school currently has 60 students.

Metinvest Group is a vertically integrated group of steel and mining companies that manages every link of the value chain, from mining and processing iron ore and coal to making and selling semi-finished and finished steel products. It has steel and mining production facilities in Ukraine, Europe and the US, as well as a sales network covering all key global markets. Its strategic vision to become the leading vertically integrated steel producer in Europe, delivering sustainable growth and profitability resilient to business cycles and providing investors with returns above industry benchmarks.

The Group reported revenue of USD 3.1 billion and an EBITDA margin of 15% in the first quarter of 2013.

The major shareholders of Metinvest B.V. (the holding company for Metinvest Group) are SCM Group (71.25%) and Smart-Holding (23.75%), which partner in the Group's management.

Metinvest Holding, LLC is the management company of Metinvest Group.