1 November 2013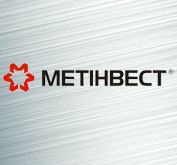 The art-studio was opened as part of the competition "We improve the city". Now the children and disadvantaged social groups may obtain more services on psychological therapy and psychophysiological development.
The art-studio organizers – authorities and representatives of Avdiivka Coke, as well as citizens who took part in "Harmony" opening – were present at the opening ceremony. The guests were familiarized with the work types that start operating within this social project. This new studio has a relaxation zone to relieve the psychoemotional stress, a play therapy zone for rehabilitation gymnastics and relaxation exercises, the equipment for sand animations, and a sensor swimming pool which supports developing the child's psychomotor abilities. Activities of the psychological art-studio cover the music and sand therapy, and the sand animation services as well.
"Such services are very expensive everywhere and very few families can afford them. They are especially expensive for needy and large families. But our small city Avdiivka got an opportunity to have such a wonderful psychological art-studio," said psychologist Eleonora Fedorenko.

Musa Magomedov, General Director of AKKhZ, Valery Popov, Head of plant's Corporate Systems Department, Aleksandr Usov, Director of SEZ utility company, Irina Doronina, Director of Donetsk college for technology and design, and entrepreneurs Vadim Korabelsky and Mikhail Ryazanov received the city council's diplomas for assistance rendered in implementing the president's initiative "Children are future of Ukraine".
"Metinvest's program "We improve the city" opened such an art-studio in Avdiivka. I would like to thank AKKhZ and Metinvest Group that they have financed such important social projects," said Alla Novik, director of city social service center for families, children and youth.
For editors:

PJSC Avdiivka Coke Plant is Europe's largest high-tech coking plant. The plant makes 31 types of products. It has customers in Ukraine, Russia, Poland, Georgia, Belgium, Tajikistan, Turkey and Egypt. Its key products are blast furnace coke, electrode pitch coke and crude benzene. Avdiivka Coke makes 23% of bulk coke in Ukraine. The plant produced 3.7 million tons of bulk coke (6% moisture content) in 2012. The plant runs eight coke oven batteries, the designed capacity of which is 6.87 million tons of bulk coke per year. The enterprise is self-sufficient in terms of energy resources including process steam, heat and electricity. Avdiivka Coke produces more than 50% of blast furnace coke with an advanced and environmentally friendly dry quenching process. Avdiivka Coke received a certificate for actively participating in the implementation of environmental policy at the regional level at the "Ecology in an Industrial Region" second international environmental forum by the National Environmental Protection Administration in Donetsk Oblast in 2012. Avdiivka Coke, together with the Shakhtar Football Club opened a football school for children in Avdiivka; the school currently has 60 students.

Metinvest Group is a vertically integrated group of steel and mining companies that manages every link of the value chain, from mining and processing iron ore and coal to making and selling semi-finished and finished steel products. It has steel and mining production facilities in Ukraine, Europe and the US, as well as a sales network covering all key global markets. Its strategic vision to become the leading vertically integrated steel producer in Europe, delivering sustainable growth and profitability resilient to business cycles and providing investors with returns above industry benchmarks. The Group reported revenue of USD 12.6 billion and an EBITDA margin of 16% in 2012. The major shareholders of Metinvest B.V. (the holding company for Metinvest Group) are SCM Group (71.25%) and Smart-Holding (23.75%), which partner in the Group's management.

Metinvest Holding, LLC is the management company of Metinvest Group.