24 October 2013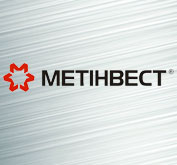 Avdiivka Coke Plant provided three tons of coal each to 119 plant retirees to heat their homes this winter.
The plant has provided three tons of coal to each plant retiree for several years now; the amount was fixed in the plant workers' collective agreement, under which about 500 people receive anthracite coal throughout the year. Coal was transported to retirees in other cities in Donetsk region including Orlovka, Semyonvka, Ukrainsk, and Novogrodovka.
"I'd like to thank the plant, Metinvest and all of the people involved," said Vladimir Batura, who worked as a wireman at Avdiivka Coke for about nine years. "This help is critical and everything was received on time; of course, I have no complaints. The dump truck unloaded three tons of coal, which is enough for a long time. I need to purchase only one ton or a little bit more."
"I am very thankful to everyone," said Vladimir Leonidovich, who worked as a loader operator at Avdiivka Coke's transportation shop for 19 years. "First, the driver never declines any time that I tell him is best for the drop off and there were no difficulties with the delivery time. They inform in advance when we should wait for them. Last year I concluded a contract in April. The coal was brought four days after the contract because they understood our position: our 84-year-old grandmother is sick so she stays at home and freezes, and there is no coal to heat because it was gone. We are paid a lot of respect, and I do not even know how to thank them."
Avdiivka Coke Plant also provides heating and hot water to all residential buildings and institutions in the city.
For editors:

PJSC Avdiivka Coke Plant is Europe's largest high-tech coking plant. The plant makes 31 types of products. It has customers in Ukraine, Russia, Poland, Georgia, Belgium, Tajikistan, Turkey and Egypt. Its key products are blast furnace coke, electrode pitch coke and crude benzene. Avdiivka Coke makes 23% of bulk coke in Ukraine. The plant produced 3.7 million tons of bulk coke (6% moisture content) in 2012. The plant runs eight coke oven batteries, the designed capacity of which is 6.87 Million tons of bulk coke per year. The enterprise is self-sufficient in terms of energy resources including process steam, heat and electricity. Avdiivka Coke produces more than 50% of blast furnace coke with an advanced and environmentally friendly dry quenching process. Avdiivka Coke received a certificate for actively participating in the implementation of environmental policy at the regional level at the "Ecology in an Industrial Region" second international environmental forum by the National Environmental Protection Administration in Donetsk Oblast in 2012. Avdiivka Coke, together with the Shakhtar Football Club opened a football school for children in Avdiivka; the school currently has 60 students.

Metinvest Group is a vertically integrated group of steel and mining companies that manages each link in its production chain, from iron ore and coal mining to the production of semi-finished and finished products. The Group's assets are located in Ukraine, Europe and the U.S.A.; its sales network has a presence in all key global markets. The Group's strategic vision is to become the leading vertically integrated steel producer in Europe, deliver sustainable growth and profitability resilient to market cycles, and provide investment returns that are higher than industry benchmarks. The Group's revenue was USD 12.6 billion and its EBITDA margin was 16% in 2012. The major shareholders of Metinvest B.V. (holding company) are SCM Group (71.25%) and Smart-Holding (23.75%), who are partners in management of the company. Metinvest Holding, LLC is Metinvest Group's management company.