18 October 2013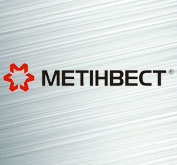 Avdiivka Coke Plant started to repair Avdiivka's main road, which is used by thousands of Avdiivka residents every day. Contractor SP IVA LLC started concrete patching works this week and will repair a total of 677 square meters of road by the end of the project.
"The works will be carried out at a very rapid speed and will be completed within a week. If the weather cooperates, we will complete them much sooner," said Vitaliy Khadzhinov, Avdiivka Coke Chief Mechanical Engineer. "We apologize for any inconvenience to drivers and passengers. We are making an effort to maintain the normal transport flow without disruptions. In order to not close the road, we are working at night and are trying to reduce the time for repairs without decreasing quality. Drivers now have to take detours around the sites being repaired, but that's temporary. We hope people will understand; in fact, the plant is doing this for all Avdiivka residents."
Avdiivka's main road (Avdiivka Coke – Nekrasova Street) has been in service since 1962 and for the last approximately 50 years has been the property of Avdiivka Coke. The road is used for traffic to Avdiivka Coke, Avdiivka Metal Construction Details Plant, and Stroydetal, in addition to travel from Donetsk to the neighboring villages Orlovka, Lastochkino, and Semenovka.
City officials plan to jointly take on road repair works in the near future. According to the city's mayor, the next priority is to repair the parking area for public buses in the Khimik settlement.
For editors:

PJSC Avdiivka Coke Plant is Europe's largest high-tech coking plant. The plant makes 31 types of products. It has customers in Ukraine, Russia, Poland, Georgia, Belgium, Tajikistan, Turkey and Egypt. Its key products are blast furnace coke, electrode pitch coke and crude benzene. Avdiivka Coke makes 23% of bulk coke in Ukraine. The plant produced 3.7 million tons of bulk coke (6% moisture content) in 2012. The plant runs eight coke oven batteries, the designed capacity of which is 6.87 Million tons of bulk coke per year. The enterprise is self-sufficient in terms of energy resources including process steam, heat and electricity. Avdiivka Coke produces more than 50% of blast furnace coke with an advanced and environmentally friendly dry quenching process. Avdiivka Coke received a certificate for actively participating in the implementation of environmental policy at the regional level at the "Ecology in an Industrial Region" second international environmental forum by the National Environmental Protection Administration in Donetsk Oblast in 2012. Avdiivka Coke, together with the Shakhtar Football Club opened a football school for children in Avdiivka; the school currently has 60 students.

Metinvest Group is a vertically integrated group of steel and mining companies that manages each link in its production chain, from iron ore and coal mining to the production of semi-finished and finished products. The Group's assets are located in Ukraine, Europe and the U.S.A.; its sales network has a presence in all key global markets. The Group's strategic vision is to become the leading vertically integrated steel producer in Europe, deliver sustainable growth and profitability resilient to market cycles, and provide investment returns that are higher than industry benchmarks. The Group's revenue was USD 12.6 billion and its EBITDA margin was 16% in 2012. The major shareholders of Metinvest B.V. (holding company) are SCM Group (71.25%) and Smart-Holding (23.75%), who are partners in management of the company. Metinvest Holding, LLC is Metinvest Group's management company.